Embrace the Mooncake Season in Australia with Amour Desserts

If you're looking for mooncakes in Australia, you're at the right place!
In a different continent where different cultures come together, cherished memories of Mooncake Festivals from home bring a warm glow to the hearts of Malaysians, Singaporeans, and the Chinese community in general.
As the moon shines bright, Amour Desserts invites you to a special lunar celebration, where mooncake magic brings back the joy of home. 
Classic Mooncakes: A Traditional Bliss
Our Authentic Traditional Mooncakes light up memories of gatherings with family. Each bite brings the comforting taste of lotus paste, the sweet delight of red bean, crunchy mixed nuts, and the joy of finding double yolks.
Browse our Traditional Mooncakes here.
Fusion of Celestial Tastes: Shanghai Mooncakes in the Spotlight
Our Shanghai Mooncakes bridge the distance between here and your homeland, with flavors of lotus paste or red bean.
As you take a bite, you are transported to the bustling streets where lanterns sway, recalling the nights spent with laughter and kinship.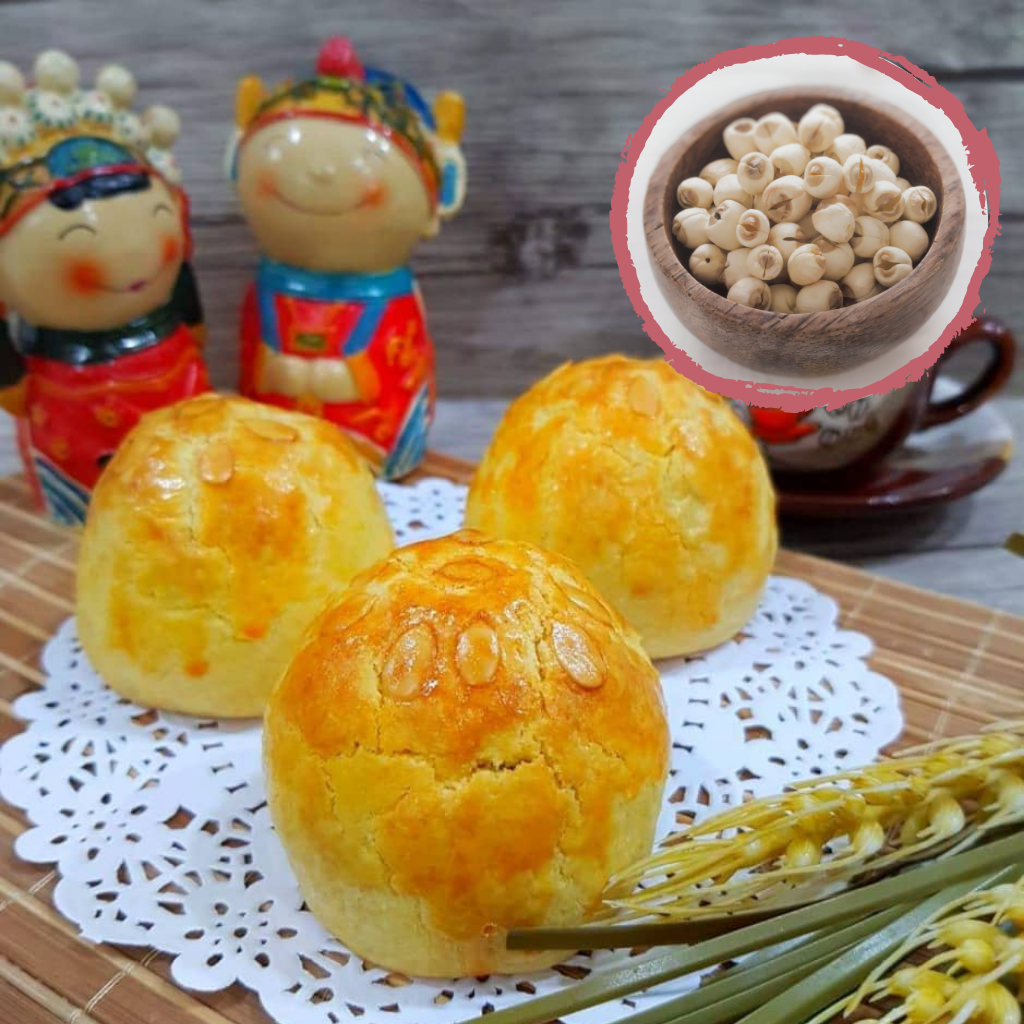 Check out our Shanghai Mooncakes here.
Nyonya Sambal Mooncakes: A Spicy Dance
Dare to try our Nyonya Sambal Mooncakes, where spicy shrimp paste meets salted egg yolk. They bring back vibrant memories of cultural heritage and community festivities.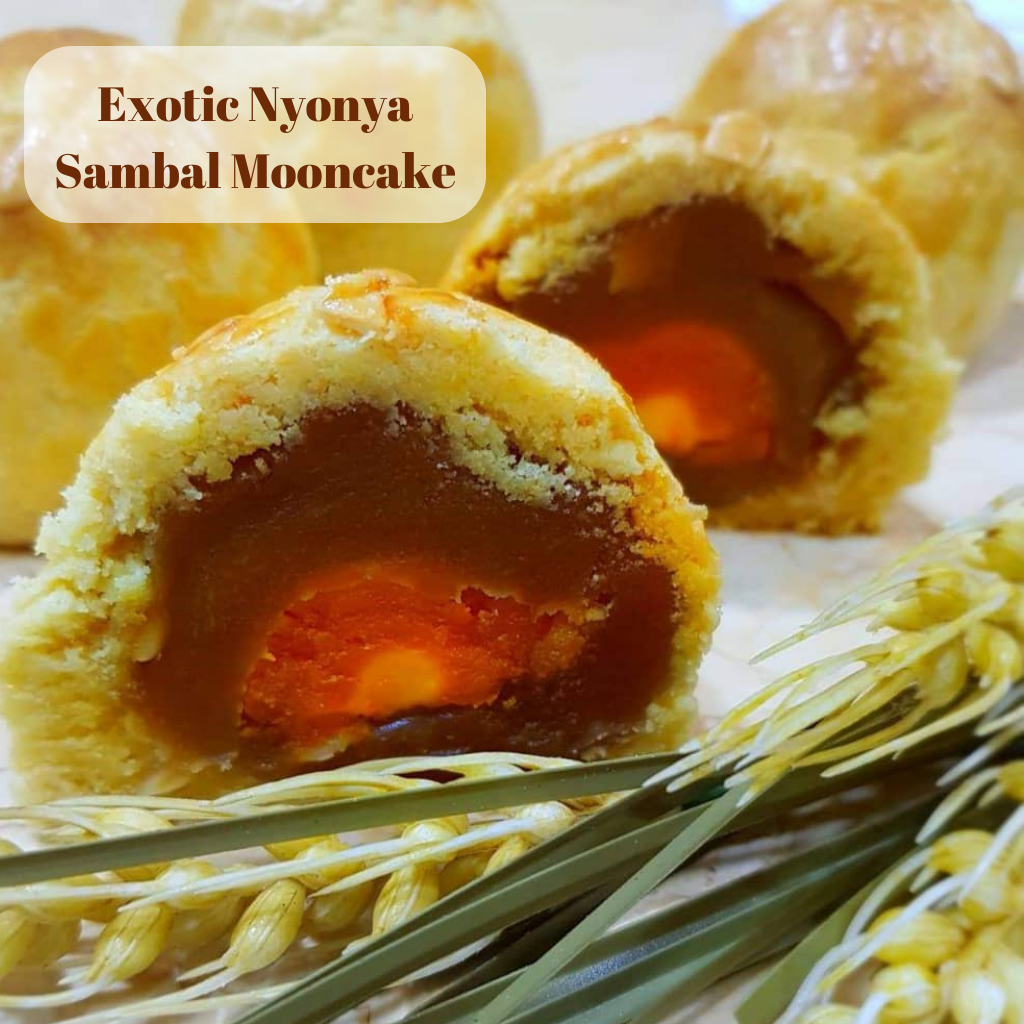 Browse our Nyonya Sambal Mooncakes here.
Taiwanese Mooncakes: Sweet and Savory Serenade
Indulge in our Taiwanese Mooncakes, with red bean paste and pork floss. They evoke images of joyful reunions and a sense of belonging.
See our Taiwanese 3Q Mooncakes here.
Salted Egg Yolk Pastry: Golden Delights
Celebrate traditions with our Salted Egg Yolk Pastry Mooncakes, shining like the radiant moon. Each bite takes you back to lantern parades and happy times.
Browse our Salted Egg Yolk Pastry Mooncakes here.
Snow Skin Mooncakes: Whimsical Delicacies
For a delightful twist, try our Snow Skin Mooncakes, also known as Snowy Mooncakes. These whimsical delicacies feature a soft and chewy outer layer made of glutinous rice flour, offering a refreshing and unique texture.
Snow Skin Mooncakes are a modern take on tradition, a delightful surprise that will enchant your taste buds.
Browse our Snowy Skin Mooncakes here.
Crafted with Love: Mooncake Magic by Amour Desserts
At Amour Desserts, we make mooncakes with love, keeping your cultural heritage alive. Each mooncake celebrates togetherness and brings people closer.
🥮 Browse our entire Handmade Mooncake Range Here
A Lunar Banquet: Sharing the Joy & Embracing Mooncake Magic
The Moon Festival in Australia becomes a special banquet, where we celebrate together. Amour Desserts is here to bring Malaysians, Singaporeans, and the Chinese community closer, no matter the distance.
Savor the symphony of flavors as you immerse in our mouthwatering mooncakes, each bite a journey that unlocks the treasure trove of memories. May the Moon Festival celebrations in Australia be a radiant affair, filled with the warmth of nostalgia and the joy of shared cultural traditions.
Happy Mid-Autumn / Mooncake Festival!
Explore Further:
🥮 Browse our Mooncake Range Here
🍰 Browse our Indonesian Kueh Lapis Range
See what 500+ others have said about Amour Desserts ⭐⭐⭐⭐⭐
🎂 Browse our Signature Birthday Cakes Here
🍪 Browse our Traditional Handmade Cookies Here
Frequently Asked Questions (FAQs) About Amour Desserts' Mooncakes in Australia
What are mooncakes, and how are they celebrated in Australia?
Mooncakes are traditional pastries often enjoyed during the Mooncake Festival, a significant cultural event celebrated by the Chinese community in Asia & Southeast Asia. They symbolize togetherness and are typically enjoyed with family and friends.

What types of mooncakes does Amour Desserts offer?
Amour Desserts offers a delectable range of mooncakes, including Traditional Mooncakes with lotus paste, red bean, mixed nuts and double yolks, Shanghai Mooncakes, Nyonya Sambal Mooncakes, Taiwanese Mooncakes, Snowy Skin Mooncakes, and more. Browse our full mooncake range here.

Are Amour Desserts' mooncakes handmade?
Yes, all mooncakes at Amour Desserts are handmade upon order, ensuring the freshest and most authentic taste.

Can I order mooncakes online from Amour Desserts?
Yes, you can conveniently order your favorite mooncakes from Amour Desserts' website and have them delivered to your doorstep or arrange for pickup.

Are Amour Desserts' mooncakes sweet?
Amour Desserts intentionally makes mooncakes with a less sweet profile to cater to the Southeast Asian palate, ensuring an enjoyable and authentic experience.

Does Amour Desserts offer special mooncake combinations for gifting?
Yes, Amour Desserts offers special mooncake combinations in our Assorted Mooncake box, making them an ideal and thoughtful gift for your loved ones during the festive season.

Are Amour Desserts' mooncakes preservatives-free?
Yes, we do not add preservatives into our mooncakes.

Can I find traditional mooncakes like lotus paste and red bean at Amour Desserts? Certainly! Amour Desserts takes pride in offering the traditional favorites such as lotus paste, red bean, and other classic mooncake flavors that bring back fond memories of home. Browse our full mooncake range here.
We deliver our Authentic Handmade Mooncakes across many suburbs in Melbourne. We also organize mooncake postage across Australia - to regional Victoria, and interstate including other major Australian cities such as Sydney, Brisbane, Perth, Canberra, Adelaide, Darwin & Hobart.